---
From your mom to your work wife to your beauty obsessed BFF, we've made it easy for you to find the perfect gift for every gal in your life.
---
YOUR COOL ARTSY FRIEND WHO REGULARLY GOES TO EXHIBITS AND ACTUALLY READS HER DESIGN COFFEE TABLE BOOKS
She'll appreciate the subtle, rusty undertones of the stunning Cayenne Mini Double Dares. And rock them aplomb at her next Art Walk.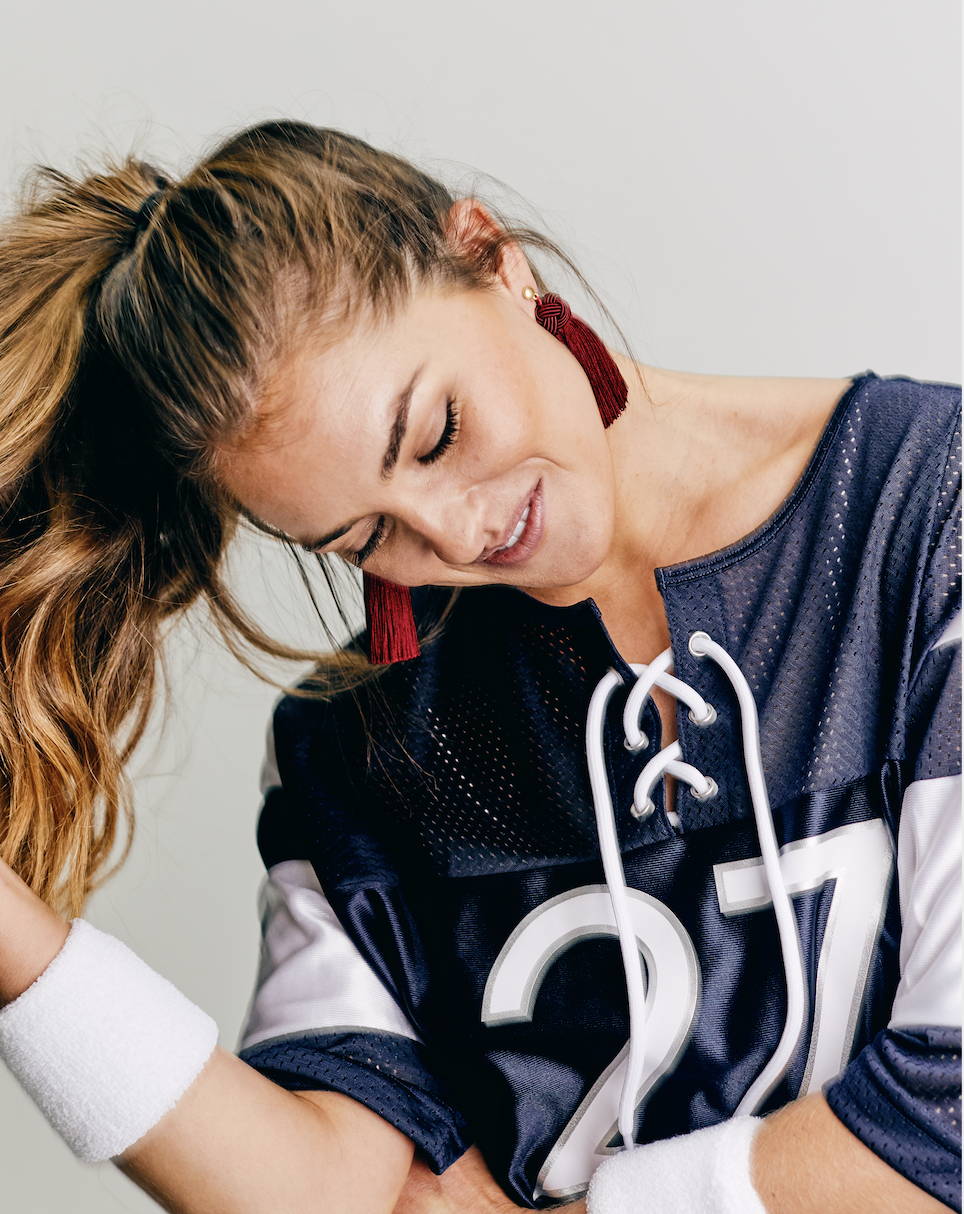 YOUR SPORTY SPICE FRIEND WHO LOVES TO WATCH FOOTBALL AND HER ALMA MATER
Get her a pair of fantassels to 'cheer with her ears' on the next big game day! She'll have them for seasons of tailgates and touchdowns. Available in orange, purple, maroon, golden yellow and blue! Now 30% off!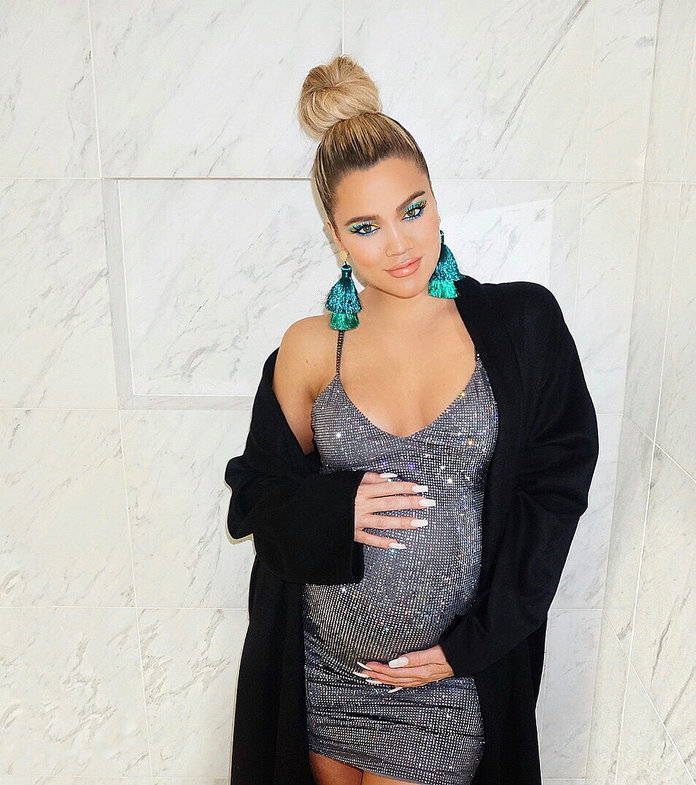 YOUR (KLOSETED?) KARDASHIAN FAN
Craft a DIY holiday card with a printout of this photo of Khloe in the Electric Jade Double Dares. Give the earrings along with a bottle of wine and the invitation to host a KUWTK marathon over on the next snow day.
---
YOUR ENGAGED OR NEWLY MARRIED FRIEND
For 'something blue' she can wear again and again. Holiday season is #engagementseason
THE PARTY GIRL. SHE THROWS THE BEST FETES. DANCES ON TABLES. KEEPS IT CLASSY.
Champagne Shimmers. They'll add sparkle to any of her hostess-of-the-mostest outfits. Or, help her sparkle on her next run to the liquor store when she restocks her polished bar cart.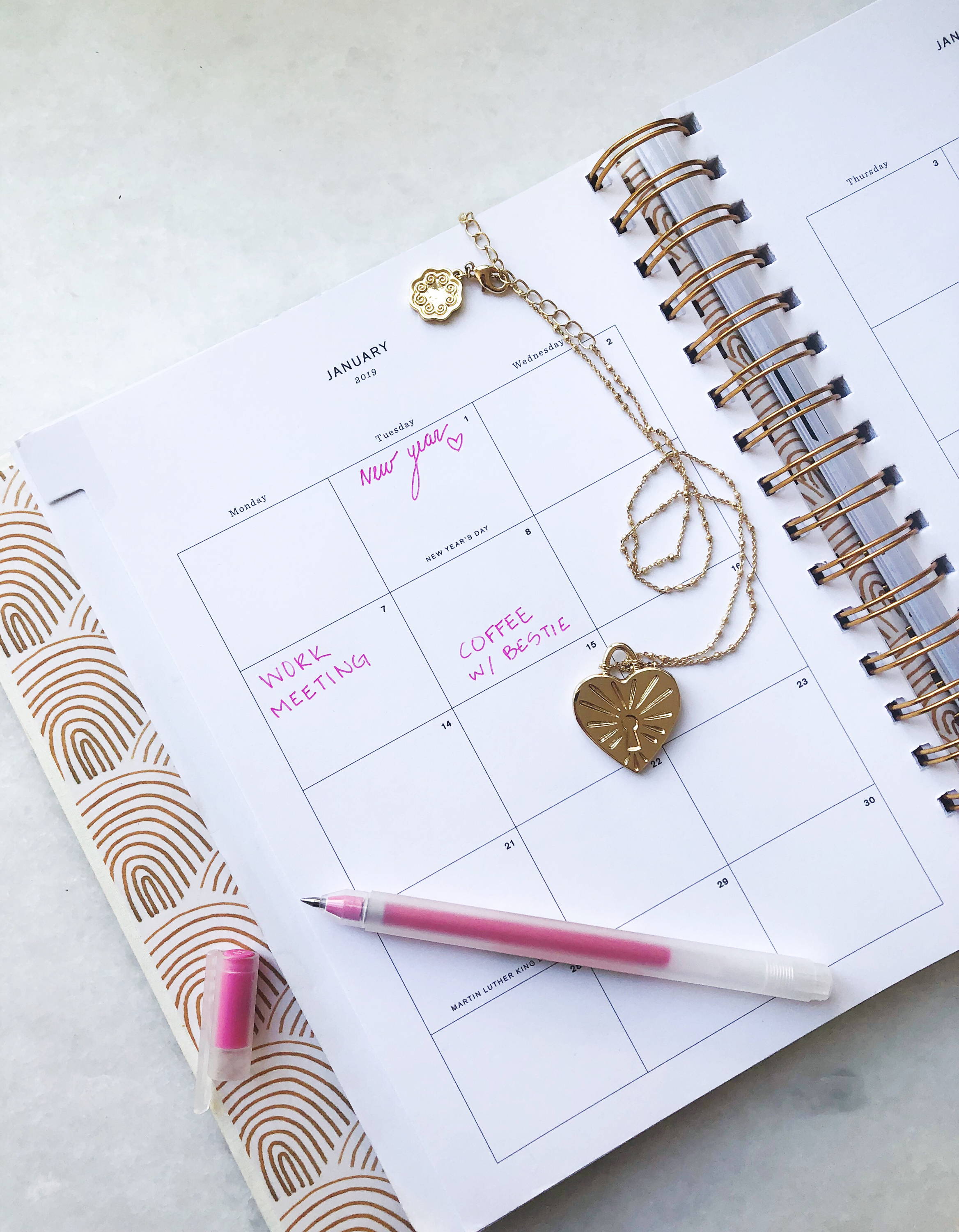 YOUR WORK WIFE
You stick to each other like glue at company happy hours and won't do a coffee or lunch run without each other. May as well seal your union with matching lockets engraved with 'I love your brain.'
---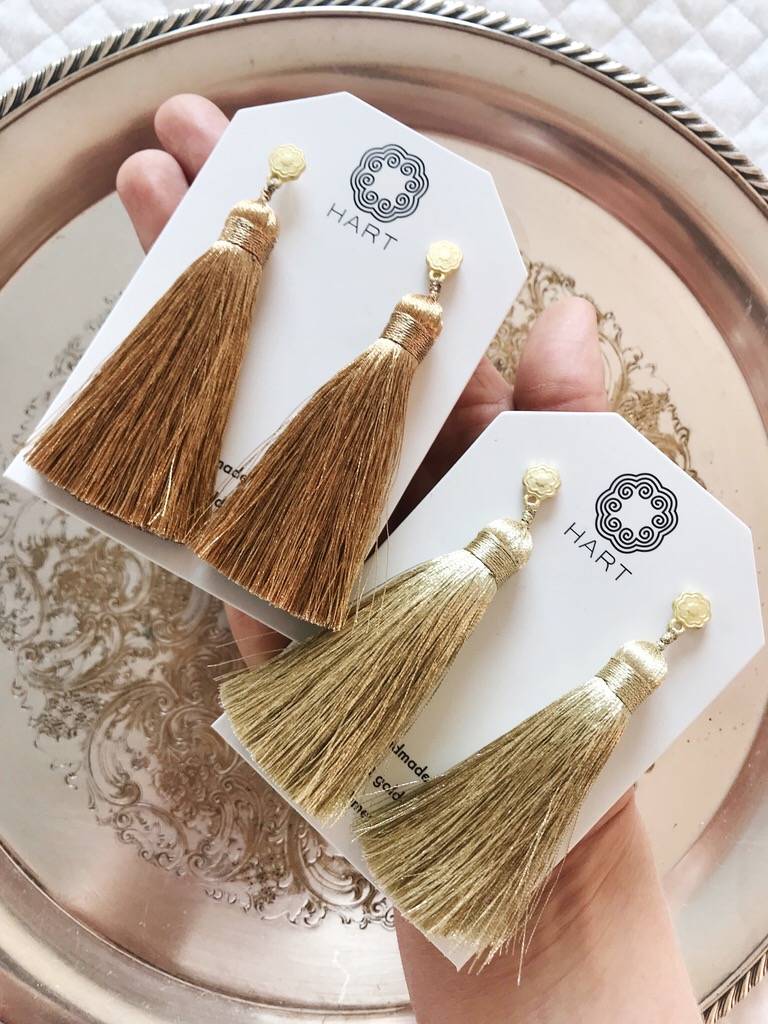 THE HOSTESS WITH THE MOSTEST
Show up at her door with a pair of rose gold (or champagne) shimmers, instead of the expected bottle of bubbly, at her next party.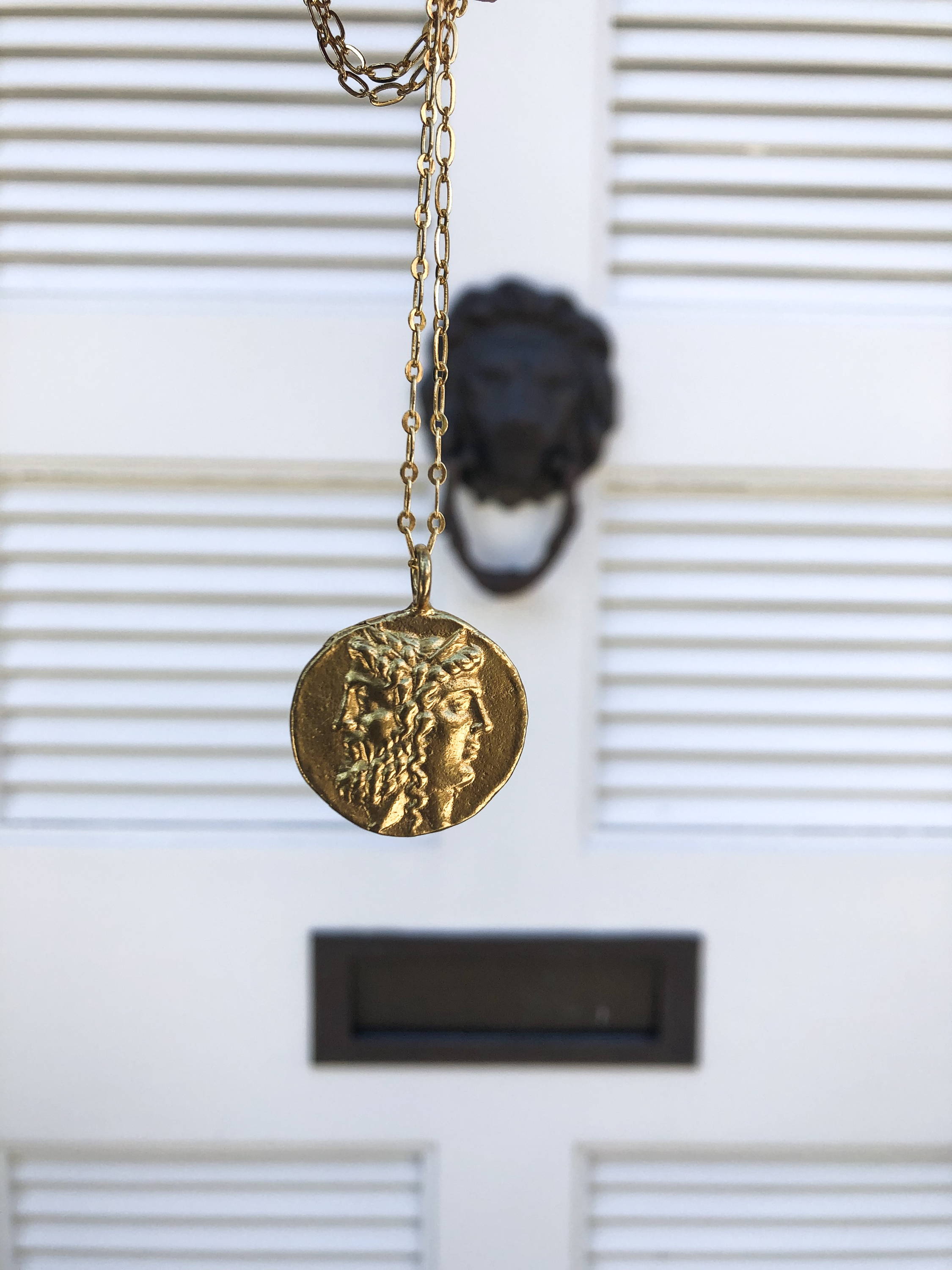 YOUR FRIEND WHO IS GOING THROUGH A BIG CHANGE IN HER LIFE
Whether she's facing some tough sh*t, making baller moves, or in a transitory period, give her my best-selling lucky coin necklace, featuring the mythical god Janus. He is usually depicted with two-heads, the old one looking into the past, the younger into the future. In mythology, Janus presides over beginnings and endings, gates and doorways, openings and closings. He is the perfect reminder that when one door closes, another one will soon opens.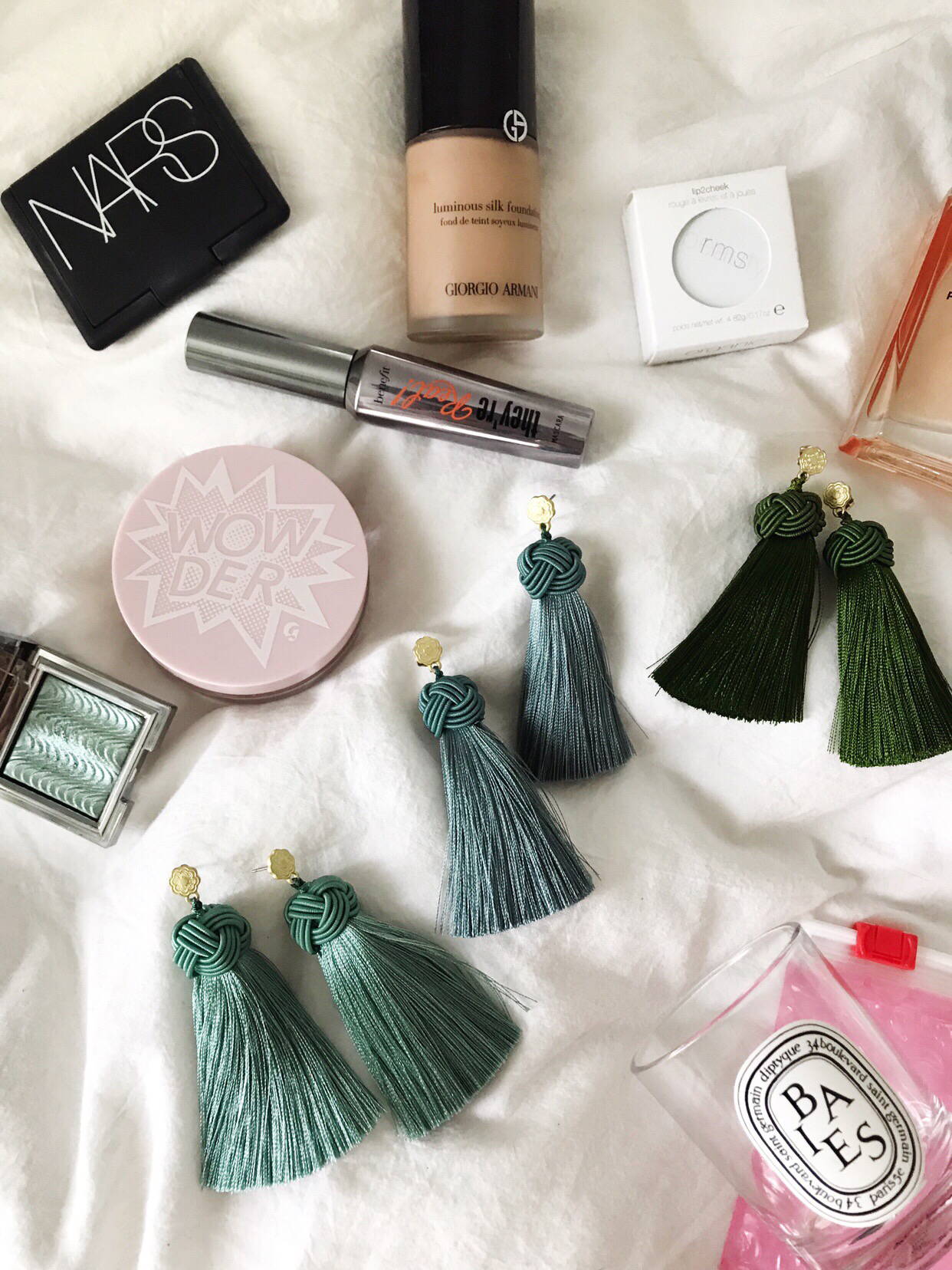 THE BEAUTY JUNKIE WHO HAS A BAJILLION SEPHORA POINTS.
School your beauty expert BFF with the 'make-up effect' of Hart earrings with the Sage, Moss or Olive Green topknots. The green shades flatter every skin tone, and bring out blue or green eyes, or flecks of yellow in brown eyes.
---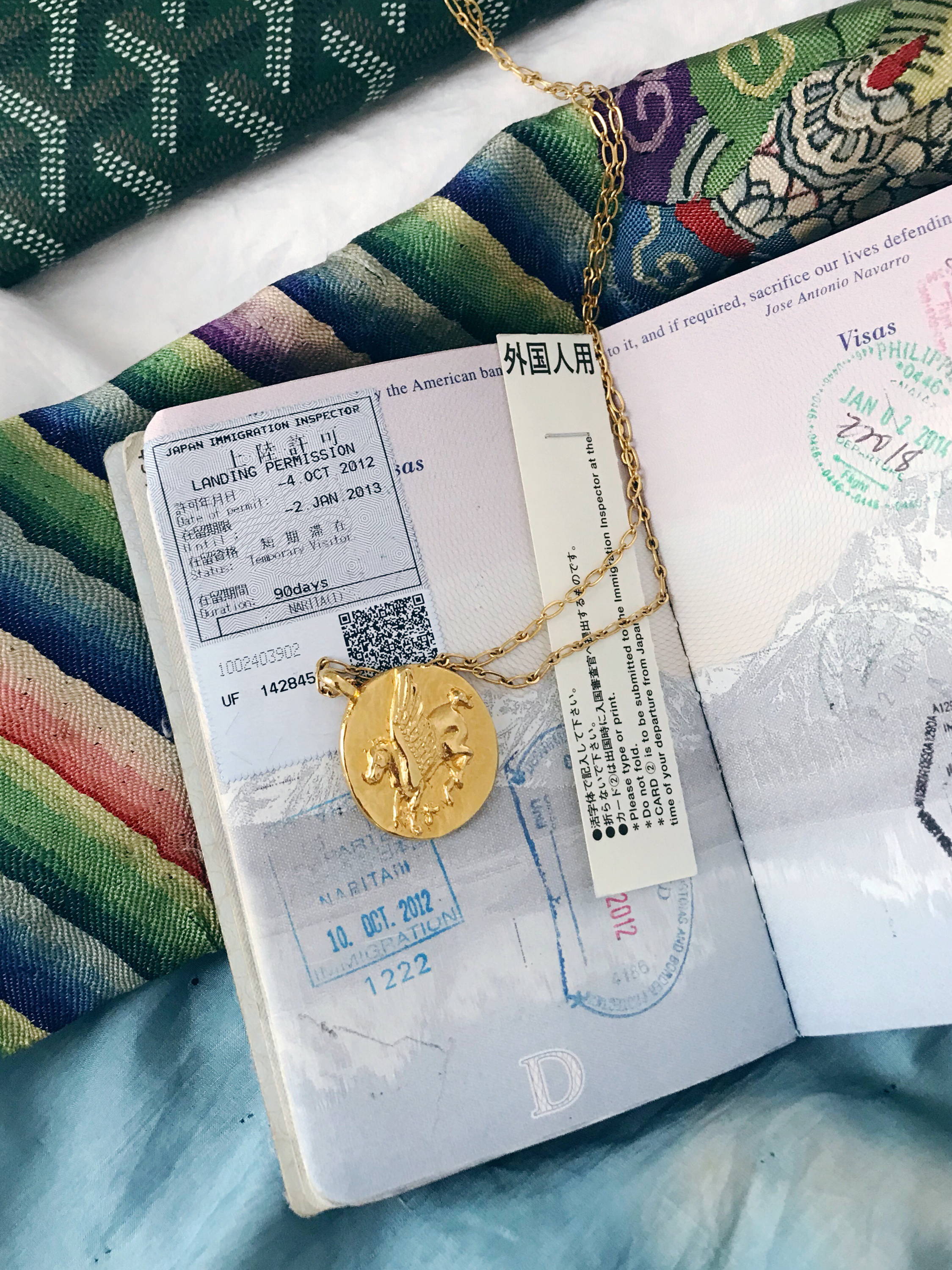 THE GYPSY WITH FOREVER WANDERLUST
For your Cosmic Cowgirl who craves more stamps in her passport. Rest assured, this boho-babe can throw the Pegasus pendant in her carry-on and wear it hiking in Peru, treasure hunting in the Grande Bazaar, or to dinner with friends in Paris.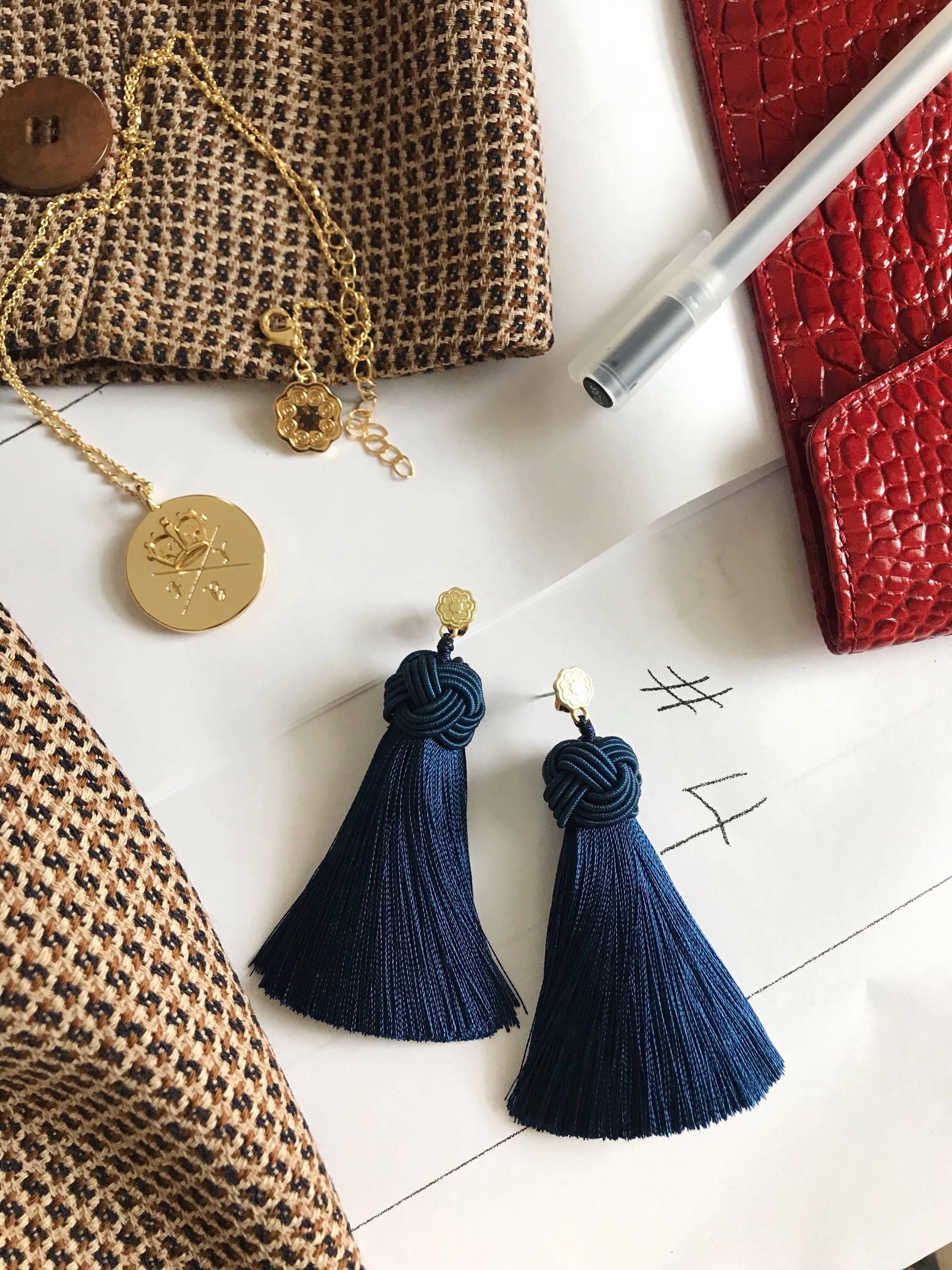 YOUR ENTREPRENEURIAL BOSS LADY WHO IS CRUSHING IT.
Regio means 'royal' in italian. The crown she already wears.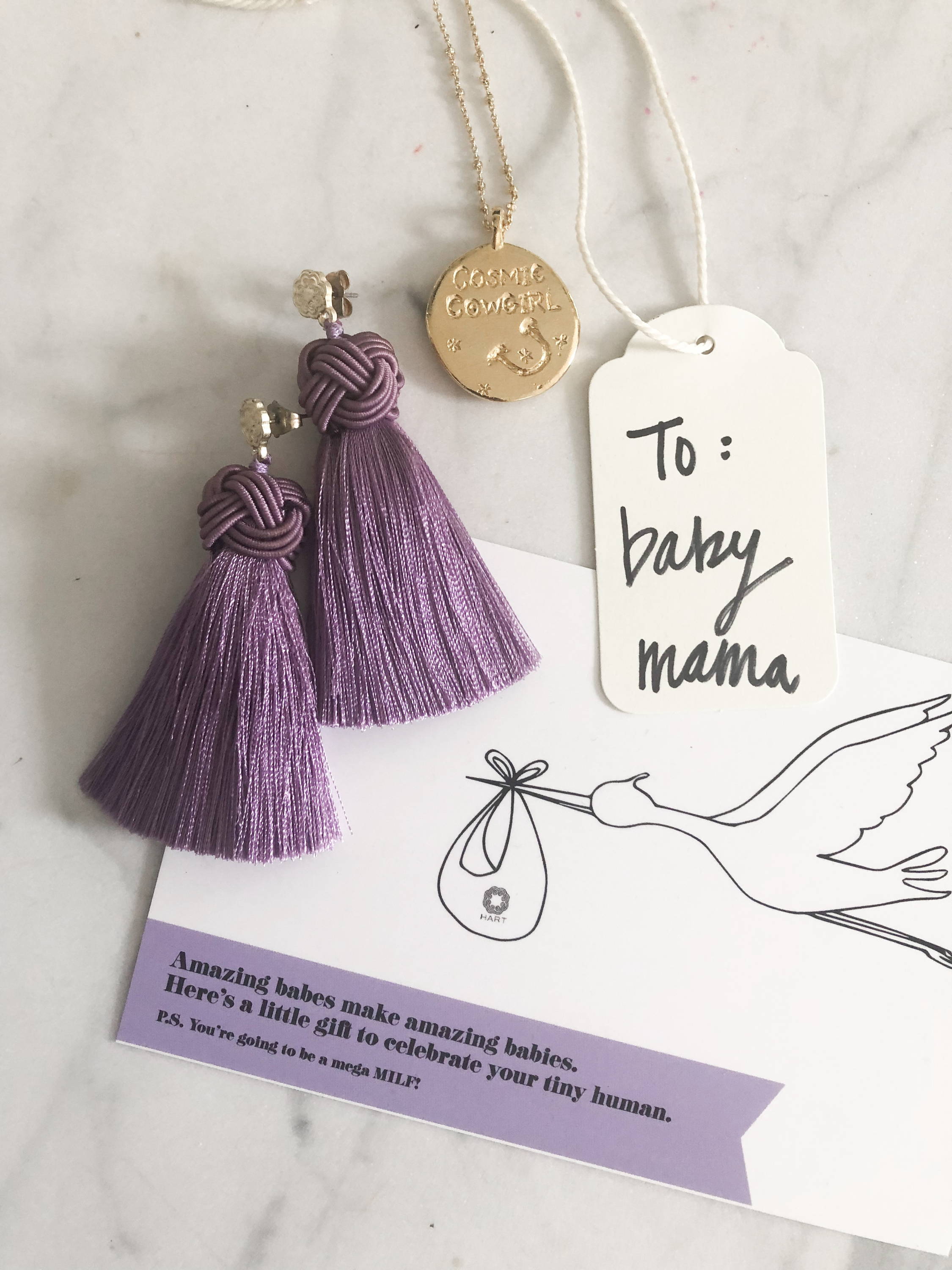 YOUR ADORABLE PREGGERS OR MAMA BEAR FRIEND. THE MATERNITY SECTION ISN'T QUITE DOING IT FOR HER.
Wearing your baby is the ultimate accessory but #Hartearrings are a close second for the pregger friend in your life - and our gender-neutral violet earrings are the perfect pick-me-up for third trimester.... Plus, we can wrap them up real cute in our hot mama gift set.
---